I came in the world of the hautboy and the early woodwind instruments at the beginning of the 1970s. I met Bruce Haynes in 1973 and decided to study the hautboy with him at the Conservatory of The Hague.
From the 1980s on, I devoted myself to hautboy making. Since then, I made a great deal of woodwind instruments : baroque and classical hautboys, oboes d'amore, tailles de hautbois, oboes da caccia, recorders, traditionnal oboes and flutes. I collected an important documentation on original instruments, consisting in plans, personnal measures and iconography.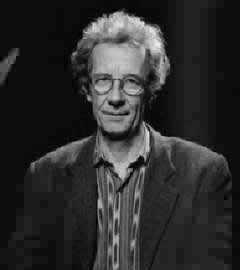 I am mainly interested in French hautboys and especially in the period of the mid XVIIth century, which illustrates in France the transition between the Renaissance and the Baroque instruments. The study of original instruments encouraged me to investigate more thoroughly the organological evolution of the instruments and their relationships with the social changes.
Recordings : Johann Sigismund Kusser : " Ouvertures de Théâtre ", 1683, Musica Aeterna Bratislava, Les Menus Plaisirs Angoulême. K 617, 1993.
G.F. Kauffmann, J.L. Krebs, G.A. Homilius : " La joie des Ames par l'Harmonie ", Jesus Martin Moro, organ, Marc Ecochard, hautbois. Hortus, 1999.
Teaching : summer courses in Gourdon, Périgord.